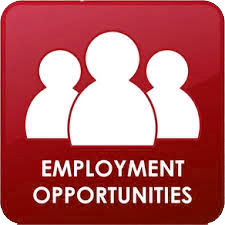 ENTERPRISE BANKING RM – Chinese Businesses
Job Summary
Participates with Relationship Manager to the development of customer & prospect portfolio, in mastering its risk for all Chinese companies.
Job Description
Collects and analyses customer or prospect financial statements and other documentation (Financial statements, detailed accounts, tax information, legal documentation)
Analyses real needs of customer and checks consistency of requested and proposed facilities
Analyses and prepares within time SLAs credit & facilities application files, and ensures respect of pricing conditions negotiated with customer
Anticipates applications for facilities renewals
Improves customer portfolio profitability : develop and negotiates counter-parts in case of special conditions given to customer
Follows up the credit approval process until its end
Prepares elements and information in order to elaborate sales proposal to customers and prospects
Ensure achievement of On Balance Sheet and Off-Balance sheet items as per set targets each month/quarter
Ensure Income generation
IT Specialist


Job Summary
We are looking for an IT specialist to support all members of the company by analyzing and troubleshooting network systems and software.
Job Description
. Assess infrastructure on a regular basis and assure systems are running smoothly
• Develop new strategies and IT procedures to increase efficiency, enhance workflows and improve communication
• Coordinate the needs of in-house IT and remote employees, vendors and contractors
• Protect customer data from outside infiltration through encryption, secure data storage and other necessary means
• Assist with the installation of new hardware and software and help train employees on its use • Manage and oversee departmental quotas
• Offer suggestions for possible upgrades and changes within the IT department
Senior Distribution Manager
Job Summary
Responsible for providing support to customers in terms of quality, delivery and technical service.
Job Description
Sales Support strategic needs identified
Sales Support activities organised in line with the sales strategy
The sales support strategy conforms to organisation 'n vision, mission, goals and objectives
Analyse the financial impact of proposed logistics changes, such as routing, shipping modes, product volumes or mixes, or carriers.
Collaborate with other departments to integrate logistics with business systems or processes, such as customer sales, order management, accounting, or shipping.
Establish or monitor specific supply chain-based performance measurement systems.
Implement specific customer requirements, such as internal reporting or customized transportation metrics.
Maintain metrics, reports, process documentation, customer service logs, or training or safety records.
Negotiate with suppliers or customers to improve supply chain efficiency or sustainability.
Plan or implement improvements to internal or external logistics systems or processes.
Recommend purchase of new or improved technology, such as automated systems.
Resolve problems concerning transportation, logistics systems, imports or exports, or customer issues.
IT Manager
Job Summary
We are pleased to share that we have an exciting opening for an IT Manager. Reporting to the Chief Executive Officer (CEO)
Job Description
RESPONSIBILITIES;
Implementing the IT strategy and system in order to carry out effective functions of the company.
Identifying the current and future-state business processes, including networking, antivirus,firewall, 3rd party integration, backups, etc.
Collaborates with Stakeholders of the organisation to ensure a comprehensive set of requirements, aligned to business objectives, gaining full understanding of current and future state business processes and how their work will need to change to support the future.
Creating, analysing, and validating detailed functional specifications for IT core software deployment.
Facilitating design sessions with the implementation team to define the solution.
Delivering elements of systems design, including data migration rules, business rules, or other detailed deliverables.
Manage & control the projects through a regular review of performance & achievement of agreed targets for cost, time and quality.
Liaising and managing the 3rd party delivery partners/service providers for systems development/implementation matters.
Is responsible for documenting the business requirements which express what actions a solution must take and what outcome is expected.
Develops the functional design document that will drive the development process (if modifications/customisations are required, either to processes or to the core insurance software and other digital application.)
Responsible for conducting acceptance testing and training for users to successfully use and maintain the core insurance platform and other application.
To recommend IT and other technical solutions for all stakeholders in the organisation.
To carry out other tasks with guidance from the Line Manager.
Qualifications and Experience required
A minimum qualification of a Bachelor's Degree in IT, Computer Science or related field;
At least 3 years' experience in the Insurance (Life) industry;
Good planning ability and high level of innovation;
At least 3 years of Management experience.
Assistant Manager - Sales
Job Summary
Education:
Candidate with Technical educational background will be preferred.
Job Description
Responsibilities
· Scouting/ identifying B2G business opportunities in Tanzania, Public relations and allied services;
· Responding to RFPs/Enquiries and preparing proactive proposals.
· Tender preparation & Documentation to produce exceptional quality tender submissions, tailored to the requirements of each individual client, producing the best possible bid for the company.
· To coordinate with various agencies involved with each Sales Opportunity, including vendors, Logistics providers, consultants etc;
· Raise enquiry and follow up with vendors/ procurement team for timely submission of offers.
· Budgetary offers comparisons, analysis and Making budgetary offer negotiations.
· Pre-tender tie-ups; Bid submission.
· Relationships with internal departments and with the external tendering body or authority to ensure the highest quality of work is achieved.
· Outstation travel for tender submissions and follow-ups with clients / potential clients
· Document Liaison with government and semi government agencies and departments and all other authorities;
· Logistics management and other sales associated administration works;
· Develop and maintain strong relationships with current and prospective clients
· Work with client service teams to win work with new and existing clients
· Actively support that payments from the customer are received in accordance with the terms and conditions of the contract
· Actively assist other departments to ensure that contracts are executed efficiently and effectively
· Organize and coordinate post-sales marketing activities in collaboration with other Service organizations
· After Sales support & Follow-up on payments.
· Reporting to the Country Manager and advising senior members of staff on various sales matters.
· To carry out Market research, update records and maintain detailed information. Maintaining Commercial Tracker to maintain information about competitors' status and pricing policy.
20 Provide necessary Sales/ Market research data to Management as and when required.
Relationship Manager – Enterprise Banking
Job Summary
Looking for a well experienced relationship manager.
Job Description
RESPONSIBILITIES
Recruitment of new and quality clients
To grow Asset book of the bank
To grow deposit book of the bank
Portfolio management in terms of customer engagements and financing need assessment.
Daily monitoring and follow-up of repayment of loans issued.
Participate in the preparation and Review of portfolio report.
Appraise and propose credit requests for approval
Follow-up and ensure closure of business deals
Managing communication and various correspondences with customers.
Ensure products sales agenda of the bank is successful
Any other business development duties that may be allocated from time to time
Technical Know How & Other Skills
Management skills
Excellent customer service capabilities
Negotiation and conflict resolution skills
Documentation and process management skills
Excellent interpersonal skills
Strong leadership and management skills
Decision making skills
Sufficient knowledge & understanding of the market
Team building & conflict management
Knowledge on Credit risk and processes
Knowledge of all relevant banking policies, processes, procedures, prudential guidelines and guidance to consistently achieve required compliance standards or benchmarks.
Interpret, analyse and evaluate data received from multiple sources of information
REQUIREMENT
A University degree in Commerce, Finance, or any related field.
A minimum 3 years experience in Banking or a Financial Institution.
A post graduate degree in related field is an added advantage
Ability to manage and control bank portfolio
good understanding of Banking Operations and Products
Should be proficient in Microsoft desktop products and mostly excel
WATER ENGINEER SALES COORDINATOR
Job Summary
We are looking for an experienced and well-organized Sales Coordinator to provide the necessary support to the sales team.
Job Description
The goal is to facilitate the team's activities so as to maximize their performance and the solid and long-lasting development of the company.
Responsibilities
• Coordinate sales team by managing schedules, filing important documents and communicating relevant information
• Ensure the adequacy of sales-related equipment or material
• Respond to complaints from customers and give after-sales support when requested
• Store and sort financial and non-financial data in electronic form and present reports
• Handle the processing of all orders with accuracy and timeliness
• Inform clients of unforeseen delays or problems
• Monitor the team's progress, identify shortcomings and propose improvements
• Assist in the preparation and organizing of promotional material or events
• Ensure adherence to laws and policies
Requirements
• Proven experience in sales; experience as a sales coordinator or in other administrative positions will be considered a plus;
• Good computer skills (MS Office)
• Proficiency in English
• Well-organized and responsible with an aptitude in problem-solving
• Excellent verbal and written communication skills
• A team player with high level of dedication
• Bachelors' degree in engineering will be preferred. Certification in sales or marketing will be an asset
FREELANCE BLOGGER
Job Summary
We are seeking a Freelance Blogger to join our marketing team and manage our blogs content.

Job Description
Brainstorm and Pitch Blog content ideas with Country Manager
Write and Edit approved blog ideas/themes from scratch
Optimizing blogs for Search Engine
Promoting approved blogs on social media and other digital platforms
Engaging with audience on a regular basis
Analyzing posted blog statistics and giving recommendations to management
Any other duties as assigned by Country Manager
MODE OF APPLICATION:
Interested candidates can send their applications to
recruitment@toptalentedrecruits.co.tz
with email subject indicate the position you are applying for like: '
FREELANCE BLOGGER
'.
*****************
Position:
MANDARIN CHINESE TRANSLATOR
Job Summary
A candidate capable of translating Chinese language to English.
DUTIES & RESPONSIBILITIES
Reads through or listens to material in one language, ascertains understanding of the meaning and context of that material, and converts it into a second language, making sure to preserve the original meaning
Consults with subject matter experts and other colleagues in order to understand specialized concepts and translate them appropriately
Refers to online translation tools for additional assistance with translation
Provides clients with quotes based on project length and level of complexity
Follows up with clients to ensure satisfaction and understanding
Uses highly specialized translation software to encourage efficiency and consistency
Translates a variety of documents including literary, legal, research, technical, scientific, educational, and commercial materials
QUALIFICATION;
Bachelor's Degree,
Fluency in English and Mandarin Languages,
Written and Verbal Communication, Understanding of Grammar and Knowledge of Specific Subjects,
Interpersonal Communication and Accuracy,
Attention to Detail,
Software Proficiency,
Ability to Meet Deadlines,
Ability to Work Under Pressure
Position:
EXECUTIVE ASSISTANT
Job Summary
To do this role properly you should have a detailed understanding of the full Microsoft Office suite, be extremely fast at solving problems.
Job Description
RESPONSIBILITIES;
Coordinate executive communications, including taking calls, responding to emails and interfacing with clients
Prepare internal and external corporate documents for team members and industry partners
Schedule meetings and appointments and manage travel itineraries
Arrange corporate events to take place outside of the work place, such as golf tournaments, fund-raising events and staff appreciation events
Maintain an organized filing system of paper and electronic documents
Uphold a strict level of confidentiality
Develop and sustain a level of professionalism among staff and clientele
REQUIREMENTS;
Minimum of 3+ years of experience as an Executive Assistant reporting directly to General manager
Advanced Microsoft Office skills, with an ability to become familiar with firm-specific programs and software
Proficiency in collaboration and delegation of duties
Strong organizational, project management and problem-solving skills with impeccable multi-tasking abilities
Exceptional interpersonal skills
Friendly and professional demeanor
QUALIFIED CANDIDATES SHOULD SEND THEIR CVs TO ;
recruitment@toptalentedrecruits.co.tz
*****************
SculptArmy Sports Tanzania
Position:
Junior Business Development Manager
Location:
Dar es salaam
This is what you'll do:
You are responsible for promoting sculptarmy.com in Tanzania
Track and find events we can participate and manage preparations for the same
Prepare Market analysis , SWOT, PESTEL analysis for competition and retail industry in Tanzania & East Africa
Prepare Marketing campaign and materials
Create new ways to reach out and promote our brand across the country
Help the C-level team in preparation of detailed material and information
Propose partnerships and MOUs that SculptArmy can benefit from
Work with multiple tools (MSword, Excel, G Suite )
This is what you'll bring to us:
Ideally you are a fluent speaker in Swahili and English
Bachelor Education preferably Marketing, Finance or Business Administration (Last year students are welcome to Apply )
Experiences in Retail is an advantage but not essential
At best you gained first practical working experience in a start-up environment and are fascinated by fast scalable business models
You have strong analytical skills and learn quickly
You like to take on responsibility and are able to work independently
This is what we offer:
Responsibility and decision-making authority from your first day
The opportunity to work on challenging tasks that contribute to your professional growth
Work independently and as part of a dedicated, international team
The opportunity to help shape our company culture
Make an impact initiating new ideas
Work with and learn from experts in diverse fields
Get to know your team members at our exciting company events
Get 25% on all sculpt army products *
This is who we are:
We are at SculptArmy Sculpt army is a sport's gear company , that innovates authentic sports gear to keep you motivated to do physical exercises at home without limits, Sculpt army dedicates its maximum energy to pursue its
mission
which is to keep people fit no matter the environment they are in ,as they are devoted to make Sport gears that work as a home gym and at an affordable price
Our work culture is built on strong values promoting community, agility, and ownership. Growth and excellence in all areas are important to us, which is why we offer our team members opportunities to develop and advance professionally and personally.
SculptArmy proudly celebrates diversity. We are an equal opportunity employer committed to promoting inclusion in our workplace. We consider all qualified applicants for employment without regard to race, ethnic origin, religion or belief, gender, gender identity or expression, sexual orientation, national origin, disability or age.
Sounds interesting?
Then apply through our candidate portal via the button provided below for a chance to become a member of our magnificent team! In order to get to know each other as soon as possible, please send us your full application (letter of motivation, desired salary, curriculum vitae and your grades).
Your contact person is Stephen from the People & Organization team. If you have any questions regarding the application process, mail us
contact@SculptArmy.com
We are looking forward to your application!