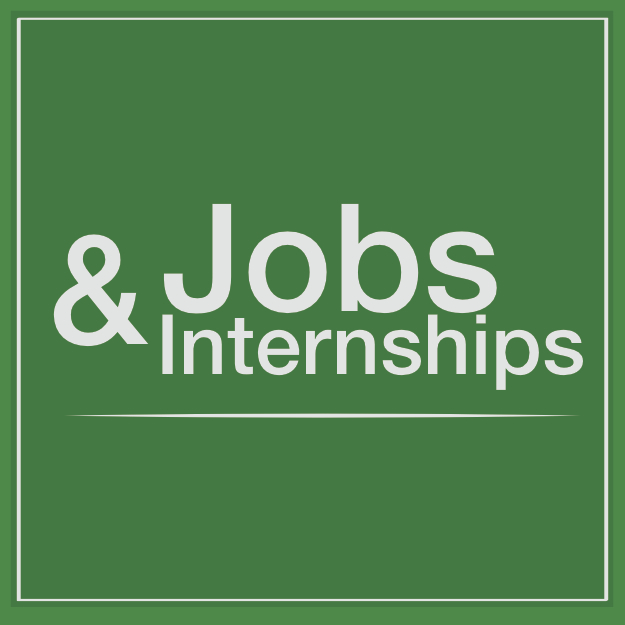 New Internship Opportunities at CitiBank – University Vacation Program | July, 2019

Job Title:
Intern – University Vacation Program
Location: Dar es salaam, Tanzania
You're the brains behind our work.
Citi's internship program, University Vacation Program, is an 8-week intensive program that targets ambitious, smart and forward-looking individuals. The program offers successful applicants a bird's eye-view of the products and services that Citi offers, and provides an insight into the global financial marketplace.
Your time here will look something like this...
Paid internship exposing you to life within a leading global bank
Hands on work experience as a member of a specific business unit within the bank
Get a solid understanding of the broad range of financial services and products Citi provides
Learn to build financial models and develop corporate finance solutions for our clients - we strive to create the best outcomes for our clients with financial ingenuity that leads to solutions that are simple, creative and responsible
Conduct research and analyse industry trends to support our bespoke advice and superior value proposition Participate in client development where Citi aims to be the best banking partner for our clients by delivering differentiated client experiences and maintaining a reputat
ion for excellence and integrity in everything we do
We provide you with the knowledge and skills you need to succeed.During your Internship program you will receive an in-depth education on a variety of topics to learn the fundamentals of the Analyst role and introduce you to Citi's culture. So whatever your degree is in we will give you the training you need to excel. By the end of the program, Interns will have the opportunity to take advantage of future Citi opportunities
We want to hear from you if...
* Be currently enrolled in a university with demonstrated exemplary academic performance or
* CGPA of 3.4/4 or Second Class Upper Division
* Computer Skills: MS Office applications and other MIS systems
* Tanzanian nationals preferred
Who we think will be a great fit...A dedication to learning and a true passion for the business are vital. As industries all over the globe continue to restructure and grow, we are hiring professionals who have a global perspective on the future of banking, and want to make an impact on the corporate level. We value diversity and so do you.
We'll also be looking for the following:
* Commitment to personal growth and career development, a strong desire to learn, and success in team environments
* Knowledge of the global or domestic business landscape is a plus, but not required
* Strong communication, planning, and organizational skills
* Desire to develop a deep understanding of the financial industry
* Unquestioned commitment to integrity ethical decision-making
If you meet the criteria above, we encourage you to apply promptly as the program
***********************
Monitoring, Evaluation and Learning Coordinator at LEAD Foundation
---
Monitoring, Evaluation and Learning Coordinator at LEAD Foundation
Strong research, analytical and computing skills
5 days/week, based in Dodoma (Tanzania).
From 1st of September 2019 for 2 years
LEAD Foundation
LEAD is an NGO registered with the Government of Tanzania to promote best principles and practices of leadership, environmental conservation and community development, within and outside Tanzania. LEAD is an acronym for: L – Leadership Formation; E – Environmental Conservation &; A – Action for; D – Development. LEAD undertakes training, consultancy, research and facilitation of community initiated development projects in order to impart and promote best attitudes, principles and practices of servant leadership, sustainable environmental conservation and community transformation.
LEAD is supported by Justdiggit which is an international NGO, based in The Netherlands, active in Africa in the field of landscape restoration. Justdiggit wants to be a disrupter in the industry, and is constantly looking for better and novel ways to reach their ultimate dream: all degraded landscapes in the world are restored by the inhabitants of these lands themselves. We therefore mix traditional approaches to landscape restoration with out-of-the-box thinking: using the power of media to inspire and activate people and using modern (smart) phone technology to maximize impact.
Context
You will work on delivering the impact of the Regreening Dodoma Region Program (2017-2021) of LEAD and Justdiggit on the ground. The programs introduces at scale the regreening techniques of Farmer Managed Natural Regeneration and Rainwater Harvesting to farmers in the region of Dodoma. You will thereby also work closely with research institute MetaMeta (Wageningen, The Netherlands). You will be based at the Dodoma office of LEAD
Young Expert (YEP) Program

Besides being employed by LEAD, you will take part in the YEP Program as a Young Expert. This means that you will receive an intensive training and coaching that is carried out jointly by the Ministry of Foreign Affairs, the Netherlands Water Partnership (NWP) and the Food & Business Knowledge Platform. Main goal of the YEP Program, consisting of YEP Agrofood and YEP Water, is to offer young Dutch and local professionals the opportunity to take their first steps in an international environment.
Job profile
As a MEL Coordinator and Young Expert your activities will be as follows:
Coordinate the monitoring and reporting of the program
The Young Expert will coordinate all program monitoring activities of the Regreening Dodoma Region program.
Support evaluation activities
The Young Expert will contribute to the evaluation of the program.
Develop MEL processes and abstract learnings for Justdiggit and LEAD
The Young Expert will be responsible for developing MEL processes.
Deduct relevant learnings from monitoring and evaluation.
Required experience and skills
Bachelor or Master degree in preferably Social and or Environmental Sciences, Statistics and/or M&E;
Maximum of 8 years of work experience and not more than 35 years old.
Basic knowledge and experience in quantitative data collection methods and analysis;
Affinity with landscape restoration, sustainable farming and responsible land management;
A good understanding of the (working) culture, local environmental issues, project design;
Intermediate as well as team player; can act adequately as a link between different organisations;
Eager to learn, pro-active approach and good communication skills;
Strong computer skills, especially with Microsoft Word and Excel;
Good Swahili and English language skills, both speaking and writing.
What we offer
Learning about data collection, analysis and computing in monitoring and evaluation
Professional development and personal growth courses with YEP
Interesting network of local and international NGOs and professionals
Experience in the field of environmental conservation
Competitive salary and laptop
International travel
For more information, you may also visit the websites of LEAD, Justdiggit and YEP:
https://www.justdiggit.org/
https://www.yepprogrammes.com/
We hope we can welcome you to the LEAD's team the 1st of September 2019!
********************
Key Account Manager at Safety and Security Centre
---
The ideal candidate is a passionate, self-motivated, and detail-oriented team player who is committed to their success and of our customers. You will focus on growing and developing existing clients, as well as generating new business by identifying, implementing and executing new strategies.
Our forward thinking company is looking for talented and competitive SALES DRIVEN KEY ACCOUNT MANAGERS that thrive in a fast paced working environment. The successful candidate will play a fundamental role in achieving our customer acquisition and revenue growth objectives. You must be an individual comfortable in making client calls, working under pressure and with channel partners, generating interest, qualifying prospects and closing sales.
Role Responsibilities:
Source new sales opportunities through lead follow-up and outbound cold calls and emails.
Focusing on growing and developing existing clients
Attain sales objectives as set in monthly KPI's and budget.
Understand customer needs and requirements.
Route qualified opportunities to the appropriate sales executives for further development and closure.
Close sales and achieves quarterly quotas.
Research accounts,identify key players and generate interest.
Maintain and expand your database of prospects within your assigned territory.
Team with channel partners to build pipeline and close deals.
Operate as the primary point of contact for key account stakeholders
Develop a trusted advisory relationship with accounts, customer stakeholders and internal partners
Prepare and guarantee monthly, quarterly and annual sales forecasts
Role Requirements:
Bachelors Degree
Proven sales experience with minimum 3 years experience.
Track record of hitting or over-achieving quota
Strong phone presence and verbal communication skills.
Resilient disposition
Excellent written communication skills in English and Kiswahili
Strong listening and presentation skills
Ability to multi-task , prioritise and manage time effectively
Positive attitude and cheerful person
Personality traits: Bubbly, outgoing, tenacious, people person, loves technology/computers, organised, timely.
Previous experience in Account Management or Territory Sales and display an attitude that is key to success.
Strong account management and relationship building skills.
Experience of managing major national accounts at head office level.
Highly self-motivated.
Effectively and efficiently organise leads and plan of action


Other Information
Guideline Salary – VARIABLE – awarded according to experience and qualifications plus performance based bonuses/commissions
Successful candidates will continue growing with the company, attracting a higher salary, and benefits.
*********************
Job Title:
Internal Audit Services
Location:
Tanzania
Application Deadline:
2019-07-19
REPOA is an independent policy research institution established in 1994 to undertake research, capacity building, and policy engagement on various aspects of economic growth and human development
.
It is one of the leading research organization in Tanzania, and among the top Think Tanks in Sub-Saharan Africa.
REPOA believes that evidence-informed policy dialogue and development is necessary for effective planning and designing of interventions for accelerate socioeconomic transformation for inclusive development.
REPOA is hereby inviting competent and experienced Auditing firms registered with the National Board of Accountants and Auditors (NBAA) and qualified to operate in the United Republic of Tanzania to submit a proposal for the provision of internal audit services.
The proposal should include the following:
i) An outline of the proposed audit program
ii) Past experience on similar assignments
iii) Details of the applicant's organizational structure including CVs of key staff
iv) Knowledge and experience of auditing different donor-funded projects
vi) Any other relevant information in support of the proposal
Mode of Application:
Qualified firms are welcome to apply and should submit an application letter and the detailed operational and financial proposals to the undersigned not later than 19th July 2019.
Only firms who meet the requirements will be contacted for further discussions. Those who do not hear from REPOA should consider themselves unsuccessful.
For further details on the scope of the assignment, kindly communicate to REPOA using the following contacts:
Contacts
The Executive Director, REPOA
157 Mgombani / REPOA Street, Regent Estate
P.O. Box 33223, Dar es Salaam.
Phone: (22) 2700083 / 0784 555 655
Email:
repoa@repoa.or.tz
www.repoa.or.tz
*****************
Job Title:
Assistant Property Manager
Location: Dar es salaam
KaziniKwetu Ltd of behalf of client is looking for Assistant Property Manager to manage a team and all activities within the facility.
Responsibilities
Responsible for managing and overseeing of the maintenance of all company sites and properties (about 10 large properties).
Sending periodic reports to Management.
Receiving calls from Tenants (On call 24/7)
Supervising the following – Generators, Property Cleaning, Property Lighting, Property Water Tanks, and Property Security Systems including electronic barriers e.t.c.
Documentation of all plumbing and electrical diagrams and details.
Documentation of all site diagrams and relevant contract copies i.e. tenancy agreement.
Documenting Fire Extinguisher records.
Manage site Asset register and inventory records, site insurance details and copies of policy documents.
Liasing with relevant authorities (i.e. Tanesco, Water Supply, Sewerage, and Garbage) • Manage petty cash and accounts.
Land Rent record maintenance i.e. reporting on due dates.
Maintain records of all other bills/charges related to the site.
Following up on rent – due dates reminder to accounts.
Responsible for site cleanliness and hygiene standards including Pest control schedule.
Any other duties provided by the Property Manager
Qualifications:
Relevant experience in Property Maintenance.
Attention to Detail, good communication skills.
Prepared to work extra hours, and can deal with pressure.
Computer literate i.e. Microsoft Office.
CLICK HERE TO APPLY
********************
A reputable Clearing and Forwarding Company is looking competent person to fill the following vacancy:
POSITION: HS CODE OFFICER
Duties and Responsibilities
Customs Consultancy
Guides clientele on proper Customs declaration and classification of harmonized codes.
Informs/Notifies the clientele on any changes with TRA systems and Customs regulations on Hs codes
Advises the clientele on export and import restrictions, tariff systems, letters of credit, insurance requirements and other customs related matters.
Advises on document requirements for clearance of consignments.
Informs/Notifies the clientele on any changes with TRA systems and Customs regulations on Hs codes
Supervision
Supervises al HS code in the company for import and exports to ensure effective clearance of consignments in conjunction to following key performance indicators:
Establish correct classification of the commodity
Assign correct H.S Codes for the commodity
Ensure that correct values are used in all declarations to avoid uplifts of value which may lead to delays with clearance of consignments.
Ensures adherence to laid down Customs regulations for both import and exports to avoid possible losses which may arise as a result of penalties.
Advises the Management on correct HS codes.
Reporting
Daily report on Hs code done /pending
Report to Operations Manager on matters concerning HS codes
Periodically gathers and analyses reports for purposes of improving and effectively managing the section Performs any other duties that may from time to time be assigned by the immediate supervisor.
Qualification and Other Requirements
Diploma/certificate in logistics and clearing and forwarding with knowledge on the new TRA Cargo Risk Management system and Harmonized codes
Diploma in Clearing, Forwarding and Shipping is an added advantage.
Must be 25 years and above in age.
Minimum 3 years in a reputable clearing and Forwarding firm
Be able to work under pressure
Excellent in problem solving skills
Must demonstrable the ability to maintain good working relations with all the stake holders in the field
Must be flexible in work habits and schedules
Effective communication skills, both English & Swahili
Knowledge of Computer Programs i.e excel, word, internet, E-mail
Candidates meeting the required qualifications and skills should send;
Letter of Application
Copies of academic qualifications
A detailed resume listing contact details of at least 2 referees
2pcs recent passport photos.
Salary and remuneration
An attractive remuneration package and good long time career prospects are available for the candidate.
Mode of applications
Applicant who consider him/herself competent with above mentioned position .please send your application to:
jonas@mes.co.tz
before 30th July 2019.
Only shortlisted candidate will be contacted for interview, No allowance will be admissible for interview.