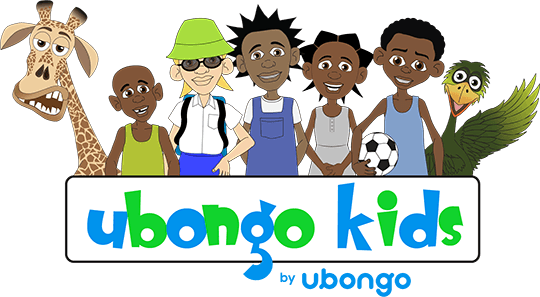 JOB DESCRIPTION
POSITION: ​Adaptation Manager
REPORTS TO: ​
Chief Product Officer
LOCATION:​
Tanzania or Kenya
Ubongo Learning is Africa's leading producer of kids' edutainment. As a non-profit social enterprise, we create fun, localised and multi-platform educational content that helps kids learn, and leverage their learning to change their lives. Ubongo reaches millions of families across Africa through accessible technologies like TV, radio and mobile phones. Our show's ​
Ubongo
Kids
and ​
Akili
and
Me
currently air in 31 countries across Africa, in Swahili, English, French, and Kinyarwanda.
We are currently adapting the shows to even more languages including Kikuyu, Luo, Yoruba, Hausa, Igbo, and Twi. This is a great time to join an organisation that's rapidly growing across the continent, and work with a creative and impact-driven team committed to reaching as many families in Africa with life-changing edutainment.
We're looking for an ​
ADAPTATION MANAGER​
who will ensure the quality adaptation of our programs for distribution across multiple platforms by working with our business and production teams, education specialists, translators, dubbing studios, and other partners.
Our current project involves adapting our content into Kikuyu, Luo, Kinyarwanda, Hausa, Yoruba, Igbo, and Twi. However, we have multiple opportunities to adapt into other languages.
QUALITY CONTROL:
Ensure quality adaptation of Ubongo's TV and radio programs into new languages for distribution across Africa
PARTNER MANAGEMENT:
Act as the primary liaison​ ​between adaptation partners and Ubongo staff
Coordinate with Ubongo staff to develop and lead trainings and workshops to onboard consultants and dubbing partners
Conduct weekly check-ins with consultants to understand adaptation challenges and to maintain supportive relationships
Collaborate with dubbing studios, translators, reviewers, and other consultants to ensure the accuracy and quality of the content
PROJECT MANAGEMENT:
Develop an effective structure that will enable Ubongo to adapt content for new markets, including:
○ Identify internal and external partners and their necessary skills
○ Develop project timelines for each language and coordinate with partners to meet deadlines
○ Identify challenges in the current process and develop solutions to address these challenges
○ Document effective processes and train internal and external teams on these processes
OTHER RESPONSIBILITIES:
Support the business and development team in identifying new markets and languages
Coordinate post-production adaptation of visuals and compilation of final episodes
Track and manage the adaptation budget
Our Adaptation Manager will:
Be based in Tanzania, Dar es salaam or Kenya, Nairobi
Be proficient in English (knowledge of Kiswahili and French is a bonus)
Be willing and ready to travel to various countries across Africa
Have a solid understanding of technology with an ability to learn new softwares quickly
Be organized and detail-oriented
Have a commitment to Ubongo's Mission and Principles and a desire to create fun, localized, educational content
Time Commitment: Full Time
CLICK HERE TO APPLY
For More information Visit https://www.ubongo.org/careers/
******************
Human Resources Officer
---
RESPONSIBILITIES:
Ensure that the office is running smoothly from a governance and internal policy and compliance point of view
Maintaining efficient and effective resource planning at every stage of the process and in line with our policy as well as ensure our compliance with necessary governmental policy.
Ubongoers are always learning so that needs to be maintained through an effective and valuable on the job training.
Maintaining/Enforcing the performance management process
Ensures legal compliance by monitoring and implementing applicable human resource requirements; conducting investigations; maintaining records; representing the organization at hearings.
Maintains historical human resource records by designing a filing and retrieval system; keeping past and current records.
Provide advice on conflict management and act as the chairman of any conflict resolution meetings/disciplinary hearings (unless personally involved).
Respond to alleged violations of rules, regulations, policies, procedures, and UBONGOERs Standards of Conduct by evaluating or recommending the initiation of investigative procedures. Develops the oversees a system for uniform handling of such violations.
All oversees Ubongoers are to feel included in the Company with respect to all training and development, staff welfare and general support needs from the Tanzanian Office.
Providing legal assistance to all staff (in country and abroad) in particular in the areas of employment law, private insurance and social security insurance as well as with in-house policies.
Responsible for updating any and all Company Policies as the laws changes, for situations where the change in the law would cause our current policy to be in non-compliance with the law (both internationally and locally).
TO BE A MATCH, YOU'LL NEED TO BE:
Bachelor or Masters in Human Resources or related degree is preferable but not essential and at least 2-3 years working experience.
Knowledge and experience in employment law, compensation, organizational planning, recruitment, organization development, employee relations, and employee engagement and of course not forgetting someone who is sensitive to and understands organisational culture.
Communication skills – Ability to interact and influence a range of seniority levels and is confident discussing sensitive issues with Senior managers.
Someone who will drive for results and have the required soft skills for all levels of stakeholders and who will exemplify Ubongoer's principles and values
Team player & cross cultural awareness – Works effectively in a team. Collaborates and shares information and solutions with colleagues, with other teams and stakeholders, is able to work in a dual office model.
Displays dedication and prioritises problems by considering the impact on the organization; identifies quick-wins and is able to quickly recover from loses.
Discretion – Respect confidentiality when required on sensitive matters. This is essential given the nature of the job.
Communication – Active listener and clear communicator and has an ability to build rapport at all levels of seniority. Listen, explains, challenges and supports people.
Acts as a people developer.
CLICK HERE TO APPLY
For More information Visit https://www.ubongo.org/careers/