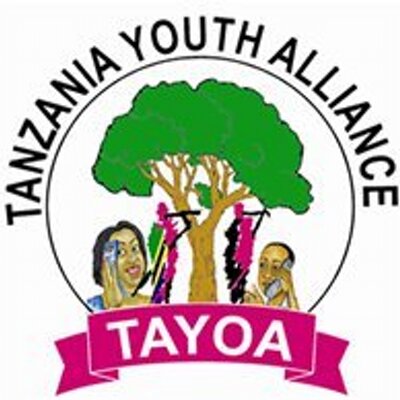 Organization Overview:

The Tanzania Youth Alliance (TAYOA) is a non-profit, Non-Governmental Organization established in November, 1997 under the provisions of Trustees' Incorporation Ordinance of 1956 (Cap 375 of the laws of Tanzania) with registration number 1497.
It is an alliance of partners designed to serve youth in urban and rural areas through Information Communication Technology (ICT).
Its headquarters are at Bahari Beach Corner, Kunduchi, Dar es Salaam. TAYOA cultivates and embraces volunteerism by engaging local and international volunteers to design and implement youth activities.
Programme Overview
TAYOA is looking for ten (10) young, energetic, self-motivated and eager to learn, Tanzanian graduates to take part in our new and exciting two (2) month internship programme that is centered on the development and facilitation of economic empowerment activities for Adolescent Girls & Young Women (AGYW) and Adolescent Boys and Young Men (ABYM).
This internship programme is the perfect opportunity for graduates who are keen and have a passion for entrepreneurship development and would like to be a part of unravelling the hidden youth talents and abilities the rural Tanzanian communities of:
Dodoma: Kondoa Mji, Kongwa, Bahi, Mpwapwa
Morogoro: Kilombero, Malinyi, Ulanga
Singida: Iramba DC, Singida MC, Singida DC
Among many other exciting activities such as receiving on the job training and coaching, the interns will also take part in the facilitation of the AGYW and ABYM empowerment sessions and support the targeted audience with business plan development for their desired income generating projects.
Candidate Criteria:
 All Programme Intern applicants should possess a Bachelor degree in Finance, Accounting, Business Administration, Public Administration, Public Relations or other related fields of study.
 Must be a young and energetic male and female Tanzanian citizen between the ages of 20 and 30 years.
 Must have a passion for entrepreneurship and business development
 Possess excellent communication skills, written and oral in both Swahili and English
 Be willing to live in the Programme's rural communities for a two (2) month period during the internship programme.
 Be willing to grasp knowledge and practice in developing Business Plans for income generating activities and projects.
 Ability to work within communities and very closely with adolescents and young adults
 Exhibit a readiness to live by TAYOA's core values of Creativity, Professionalism, Empowerment, Accountability and Teamwork.
 Readiness and availability to relocate and commence the programme by 01st August 2019

How to apply:
All interested candidates who meet the above criteria for this programme should send their CV and Motivation letter, explaining how your eligibility for this programme will add value to the Youths in the rural area that you are going to serve. All applications should be sent directly to info@tayoa.org, hr@tayoa.org and or TAYOA HQ offices located at Bahari Beach Corner, Kunduchi opposite Budget Entertainment before 31 st of July 2019.