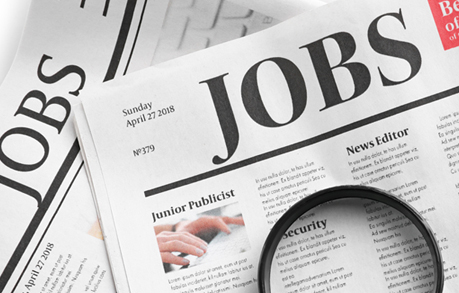 Position:

Personal Assistant

– Dar es Salaam, Tanzania
About UsAs a global leader in beverage alcohol, our 200+ brands are part of everyday celebrations in over 180 countries. Our ambition? We want to be one of the best performing, most trusted and respected consumer products companies in the world.
Ever since Arthur Guinness took out a 9,000 year lease on a Dublin brewery, some 250 years ago, we became a business that is defined by the character of the people who work here. It took immense character from Alexander Walker to convince the captains of every ship in the port of Glasgow to take crates of Johnnie Walker to the four corners of the world. Today, nothing's changed.
We're proud to be more than 30,000 talented people. While they make our iconic brands ever stronger around the world, we help them go further than they thought possible. In fact, we're helping to define their career growth through stretching roles and exciting development opportunities.
Diageo is where you'll find a wide variety of personalities, experiences and perspectives, wherever you're based in the world. It makes for a stimulating and rewarding working environment, where everyone can flourish.

Job Description :
Ambition. Curiosity. Passion. A willingness to do what it takes to succeed and exceed expectations. This is the kind of talent we are searching for.
You will provide support to the Managing Director (MD) in the day to day management of their business, this encompasses both administrative and organizational tasks. In addition overseeing the main reception and coordination of all travel & hotel accommodation related requests.
Key Accountabilities
Office Management
Co-ordinating information and business flows as necessary.
Arrangement, coordination and management of the MD's office facilities

Organization
Manage accessibility to MD's complex diary – set up relevant arrangements (e.g. meeting room, notifications, bookings, material, etc.).
Organize and arrange travel itineraries of MD's, local and overseas, coordinating with counterparts in other locations.
Organize conferences, workshops and events at both a Domestic and International level:
Organize complex meetings and telephone/video conferences domestic and international, taking into account different time zones
Communication
Build, develop and maintain relationships with key external/internal customers and build cross-functional network within own peer group
Ensure fluid communication is maintained with MD at all times especially when travelling.
Deal with all queries and forwarding to relevant departments when necessary.
Administration
Mailing- receiving, sending & distribution
Switchboard – receiving & making calls
Meeting Rooms Management – booking & tidiness
Reception
Coordinating travel desk
Experience and Qualifications
• Certificate in Secretarial / Office Management
• Graduate
• At least 2 years' experience in the same role in a large organization
• Experience with using Microsoft packages, Word, Power Point
• Fluent in written and spoken English and Swahili
Worker Type : Regular
Primary Location: Dar es Salaam
****************
EA Brothers Co. LTD
The company wishes to invite competent, qualified and dedicated young Tanzanians to fill in the vacancy positions currently available in the company as follows:
1.0 JOB TITLE; QUANTITY SURVEYOR (1Position)
1.1 Qualifications;
Degree educated or equivalent in Quantity Surveying
1.2 Experience;
At least two years
1.3 SKILLS REQUIRED
Methodical way of thinking
Good knowledge of construction & Mechanical
Excellent problem-solving skills
Good financial and numeracy management skills
Excellent communication and negotiating skills
The ability to absorb complex information and assess requirements readily
Computer literate
1.4 ROLES AND RESPONSIBILITY

Carrying out feasibility studies.

Cost control & cost-benefit analysis.

Risk analysis evaluations.

Advising on legal issues and representing clients in disputes.

Drawing up contracts with vendors.

Negotiating the cost of projects.

Presenting detailed information on the cost of particular elements of work periodically to enable payment for those works carried out to date. (valuations).

Organising the division of a project into its component work packages, then awarding these work packages to smaller, more specialised construction companies (known as subcontractors) and, in that process, finding out who offers the best deal.

Managing costs to make sure that the initial budget isn't exceeded.

Arranging staff payments and, at the end of a job, settling the final accounts.

Acting as financial advisors and monitoring progress for the client.

Tendering

Any other official duties that may be assigned

2.0 REFRIGERATION AND AIR CONDITIONING TECHNICIAN (HVAC/R)

(2)
2.1 Qualification;

Diploma in Mechanical Engineering (HVAC) from a recognized institution

2.2 Roles

Installing, maintaining and repairing ventilation and air conditioning systems and equipment.

Identifying maintenance risks on equipment.

Diagnosing electrical and mechanical faults for HVAC systems.

Cleaning, adjusting and repairing systems, and performing warranty services.

Performing emergency repairs promptly and efficiently.

Providing technical direction and on-the-job training.

Keeping daily logs and records of all maintenance functions.

Ensuring compliance with appliance standards and Occupational Health and Safety.

Complying with service standards, work instructions and customers' requirements.

Assisting with customers' queries.

Any other official duties assigned

2.3 Skills

Computer literate (Must)

Excellent written, verbal and interpersonal skills (Required)

Leadership skills

ability to work to deadlines

negotiating, supervisory and leadership skills


Job application procedure

Candidates meeting the requisite qualifications should submit their written applications and detailed CV to

info@eabrothers.co.tz

For more information, visit

www.eabrothers.
co.tz
Application deadline 25/08/2019 1600hrs
****************
Position:
Provision of External Audit Services
Description
REPOA is an independent policy research institution established in 1994 to undertake research, capacity building, and policy engagement on various aspects of economic growth and human development. It is one of the leading research organization in Tanzania, and among the top Think Tanks in Sub-Saharan Africa. REPOA believes that evidence-informed policy dialogue and development is necessary for effective planning and designing of interventions for accelerating socioeconomic transformation for inclusive development.

As part of good governance and accountability practice, REPOA will be engaging audit firms to provide external audit services on rotational basis after every six years. As the Annual General Meeting (AGM) appoints auditors on an annual basis, it has the mandate to retain the auditors for the period or to change them before the end of the six-year period. REPOA is hereby inviting competent and experienced Auditing firms registered with the National Board of Accountants and Auditors (NBAA) and qualified to operate in the United Republic of Tanzania to submit the technical and financial proposals for provision of external audit services.

The proposal should include the following:
i) An outline of the proposed audit program,
ii) Experience on similar assignments,
iii) Details of the applicant's organizational structure including CVs of key staff,
iv) Knowledge and experience of auditing donor-funded projects,
v) Expected audit fee,
vi) Any other relevant information in support of the proposal.

Evaluation of proposals – technical and financial:
The proposals shall be evaluated on the following three main criteria:
a) Experience and reputation of the firm 30%
b) Competency of key personnel 30%
c) Financial proposal 40%
Qualified firms are welcome to apply and should submit application letter along with their technical and financial proposals to the undersigned not later than
02nd August 2019.
Only firms who meet the requirements will be contacted. Those who do not hear from REPOA should consider themselves unsuccessful.
*****************
Position:
PRODUCT MANAGER (BANKING INDUSTRY)
HR world on behalf of our reputable client, we are looking for a product manager to develop a marketing plan, to improve sales of a bank product or service and generate high sales volume.
He/She is incharge of activities such as the concept design, research activities, and sales goals of the product or service.

RESPONSIBILITIES:
Know customer needs through research and market data
Develop product lines and appraise new ideas for market viability
Assess competition by comparing products
Create product marketing communications objectives
Work with the sales director to create product sales strategies
Work with customers and sales to evaluate sales call results
Create long- and short-term product sales forecasts and analysis for management
Bring new products to market with return-on-investment analysis
Market new products with sales, advertising and production teams
Determine product pricing based on market research, production costs and anticipated demand
QUALIFICATIONS:
Bachelor's degree in Business Administration, marketing or finance, MBA is an added advantage
Five years relevant experience from a bank
Position:
IT MANAGER (INSURANCE INDUSTRY)
HR World Ltd on behalf of our reputable client we are looking for IT MANAGER.
Responsibilities;
Implementing the IT strategy and system in order to carry out effective functions of the company.
Identifying the current and future-state business processes, including networking, antivirus, firewall, 3rd party integration, backups, etc.
Collaborates with Stakeholders of the organisation to ensure a comprehensive set of requirements, aligned to business objectives, gaining full understanding of current and future state business processes and how their work will need to change to support the future.
Creating, analysing, and validating detailed functional specifications for IT core software deployment.
Facilitating design sessions with the implementation team to define the solution.
Delivering elements of systems design, including data migration rules, business rules, or other detailed deliverables.
Manage & control the projects through a regular review of performance & achievement of agreed targets for cost, time and quality.
Liaising and managing the 3rd party delivery partners/service providers for systems development/implementation matters.
Is responsible for documenting the business requirements which express what actions a solution must take and what outcome is expected.
Develops the functional design document that will drive the development process (if modifications/customisations are required, either to processes or to the core insurance software and other digital application.)
Responsible for conducting acceptance testing and training for users to successfully use and maintain the core insurance platform and other application.
To recommend IT and other technical solutions for all stakeholders in the organisation.
To carry out other tasks with guidance from the Line Manager.
Qualifications and Experience required
A minimum qualification of a Bachelor's Degree in IT, Computer Science or related field;
At least 5 years' experience in the Insurance (Life) industry;
Good planning ability and high level of innovation;
At least 3 years of Management experience.
Extensive experience in oracle database
MODE OF APPLICATION
If you believe you are suitable for this challenging but rewarding career opportunity please send your detailed CV and application letter justifying your suitability for the position to
recruitment@hrworld.co.tz
by no later than 16:00 Hrs on Friday,
26th July 2019.
*****************
Sales & Marketing
---
Job Description
Contribute information, ideas, and research to help develop marketing strategies.
Helps to detail, design, and implement marketing plans for our service being offered.
Sets marketing schedules and coordinates with colleagues, management and other professionals to implement strategies across multiple channels.
Develops sales strategies and approaches for various services, such as special promotions, sponsored events, etc.
Answers questions from clients about product and service benefits.
Maintains excellent relationships with clients through superior customer service.
Tracks sales data and works to meet quotas or sales team goals.
Analyses trends, data, demographics, pricing strategies, and other information that can potentially improve marketing and sales performance.
Creates and presents regular performance reports for managers and executives.
Implements and adheres to company policies and procedures.
Attends trade shows and travels to meet clients as needed.
How to Apply
Please manually apply for this job using the details below:
Physically drop your CV at SAFARI AUTOMOTIVE UPHOLSTERY, MBEYA office located at VETA, IKULU.
******************
Bank of Baroda (Tanzania) Limited, Tellers
---
Bank of Baroda (Tanzania) Limited
is fully owned subsidiary of Bank of Baroda. As part of the expansion program bank needs human resources for their operations in Tanzania. Presently the Bank has branches in Dar es Salaam, Arusha and Mwanza. The Bank is providing full fledged banking operations and serving the people in all walks of life. The bank is financing businessman, traders, manufacturers, retailers, individuals, employees of well established companies, institutions, government departments, SMEs etc. in addition to other Banking Services.
Position:
Teller – Cashier cum Bank Clerk for Mwanza Branch Posting
Major responsibilities shall include:
Receiving and paying cash or cheque vouchers from and to customers.
Tallying of scroll sheets and scrolling and posting of vouchers
Posting of vouchers, clearing of cheques and balancing of books
Updating customer passbooks and reconciliation of accounts
Qualifications and Experience
Candidates shall have at least a Degree in any discipline and fluent in Kiswahili and English languages.
Candidates holding Local Citizenship i.e. Tanzanian Nationality only can apply for the requested Job Opportunity.
Remuneration
Successful candidates shall receive a competitive salary and other benefits in accordance with the status of the bank in the industry.
Mode of Application
Candidates who meet the required qualification and experience shall apply in writing accompanied by CV and a passport size photograph attached to the CV, providing postal as well as E-mail addresses and telephone numbers. In addition they shall provide names and postal and E-mail addresses of two referees who will be contacted to furnish confidential reports to successful candidates to the following address not later than
30th July 2019.
-The management reserves the rights of shortlisting and only shortlisted candidates will be contacted for an interview.
Managing Director
Bank of Baroda (T) Limited.
Plot no.149/32, Ohio/Sokoine Drive, P O Box 5356, Dar es salaam, TANZANIA.
Phone no: +255 22 2124472/87, 2124461 (CM), Fax: +255 22 2124457
Email:
dmd.tanzania@bankofbaroda.com
, Website:
http://bankofbaroda.co.tz
********************
World Bank Group, E T Temporary | Deadline: 16th August, 2019
Position:
E T Temporary
Job #: req3792
Organization: World Bank
Sector: Information & Communication Technology
Grade: ET4
Term Duration: 1 year 0 months
Recruitment Type: Local Recruitment
Location: Dar Es Salaam, Tanzania
Required Language(s): English
Preferred Language(s): French
Closing Date: 8/16/2019 (MM/DD/YYYY) at 11:59pm UTC
Description
About the World Bank Group:
Established in 1944, the WBG is one of the world's largest sources of funding and knowledge for development solutions. In fiscal year 2018, the WBG committed $67 billion in loans, grants, equity investments and guarantees to its members and private businesses, of which $24 billion was concessional finance to its poorest members. It is governed by 188-member countries and delivers services out of 120 offices with nearly 15,000 staff located globally.
The WBG consists of five specialized institutions: the International Bank for Reconstruction and Development (IBRD), the International Development Association (IDA), the International Finance Corporation (IFC), the Multilateral Investment Guarantee Agency (MIGA), and the International Centre for the Settlement of Investment Disputes (ICSID). The World Bank is organized into six client-facing Regional Vice-Presidencies, several corporate functions and thirteen Global Practices to bring best-in-class knowledge and solutions to regional and country clients.
Information and Technology Solutions (ITS) enables the WBG to achieve its mission of ending extreme poverty by 2030 and boosting shared prosperity in a sustainable manner by delivering transformative information and technologies to its staff working in over 130 client countries. ITS services range from: establishing the infrastructure to reach and connect staff and development stakeholders; providing the devices and agile technology and information applications to facilitate the science of delivery through decentralized services; creating and maintaining tools to integrate information across the World Bank Group, the clients we serve and the countries where we operate; and delivering the computing power staff need to analyze development challenges and identify solutions. The ITS business model combines dedicated business solutions centers that provide services tailored to specific World Bank Group business needs and shared services that provide infrastructure, applications and platforms for the entire Group. ITS is one of three VPUs that have been brought together as the World Bank Group Integrated Services (WBGIS), to provide enhanced corporate core services and enable the institution to operate as one strategic and coordinated entity.
The IT Client Support function is primarily tasked with ensuring the cohesive delivery of regional IT programs and initiatives, as well as aligning existing support channels with business needs. In achieving its objectives and providing for a best possible IT customer experience, Client Support directs and partners with CO/HQ IT Support teams, 24/7 IT Service Desks, Training and Outreach, as well as cross-functional teams delivering products and solutions.
Duties and Accountabilities:
• Experienced ET Temporary providing direct support to staff working in the Country Office.
• Works directly with customers to probe and ask effective questions to fully diagnose both the root cause of a problem and the customer's comfort level with technology. Can assess complex, non-routine problems in their area of specialization.
• Supports and maintains the end user environment. This may include assessing, deploying, and
implementing hardware and software upgrades.
• Documents, maintains and enhances work processes and standards in the area, including documenting procedures for troubleshooting and incident resolution/solution.
• Participates in facilities work and vendor management, as part of CO administrative teams. Participates in security and business continuity activities.
• Troubleshoots, provide workarounds, and permanent fixes to issues identified in the end user environment. Provides technical solutions to imaging and post-install issues.
• Supports installation, maintenance, upgrades to local networks and communications infrastructure.
• Disseminates information on common problems to department staff.
• Tracks trending of issues and escalate, as appropriate.
The E T Temporary will be the front-line contact for IT vis-a-vis staff in the office. S/he will respond to their questions and inquiries and provide requested information and assistance. S/he will support and maintain workstation software and deliver related services. S/he provides IT support, analysis, troubleshooting, and informal training on Bank-standard hardware and software. S/he will also provide basic support on IT infrastructure and networking products.
Other responsibilities include, but may not be limited to, the following:
• Coordinate, plan and schedule the installation and deployment of new images, software/hardware upgrades, and fixes.
• As part of the Emergency Management Team, assist in Business Continuity procedures: Verify backup systems and implement as necessary backup and restore procedure.
• Provide feedback on new software, hardware and services performance and testing.
• Document incident/problem status and resolution in tracking system (Service Now). Document solutions to common problems and respond to frequently asked questions.
• Maintain office inventory of IT related equipment and software licenses, monitoring institutional charges against that inventory.
• Collaborate with the other IT team members in support of Regional and Institutional technical initiatives.
• Provide support for network connectivity or related network issues for the user community to include LAN/WAN, IP, VoIP, 3G/4G mobile devices, video conferencing and wireless environment.
• Provide direction and timely training to end users in software and network usage with an emphasis on guidelines and policies where applicable.
• Promote information security awareness and Institutional guidelines and policies for information security within the unit.
• Configure, install, and update Bank-standard hardware and software, peripheral equipment, and other desktop or portable computing devices.
• Diagnose and troubleshoot hardware, software, and network issues. Seek technical assistance or escalate issues with the appropriate group as necessary and follow-up to ensure resolution.
• Implement software or hardware changes to rectify any issues.
• Document procedures and solutions to common technical problems.
• Provide on-the-spot training to clients, promoting the effective use of technology.
• Support other team members in the scheduling and management of video conferences, webinars and conferencing events using Cisco Webex, Jabber and codec solutions.
• Provide solutions and IT support services within the Institutional standards framework and in compliance with Bank IT policies and best practices.
• Ensure that Bank information and information systems are protected in a manner consistent with Bank information security policy, procedures and standards.
Selection Criteria
• Minimum Education/Experience:
Bachelor's degree or AA/AS degree in Computer Science with a minimum of 5 years relevant experience.
• Preferred Education/Experience:
Demonstrates general knowledge of hardware and software products and problem solving/troubleshooting skills.
• High comfort level with IT systems including: Windows 10; Office 365; Outlook 2013; MS-Office 2010/2013; Remote Access solutions and VPN; Cisco videoconferencing codecs, Cisco Jabber, Cisco VMR and Cisco WebEx; mobile devices (iOS and Android); Service Now; Cloud solutions and collaboration tools such as OneDrive, Office 365, Microsoft Teams, and SharePoint.
• Ability to work in a team environment and across organizational boundaries, as well as to handle multiple projects, and coordinate with outside vendors.
• Past work experience in the duty station country for this advertisement or countries of the same sub-Region.
• Past work experience with IT change management, technology deployments and asset disposal work in office environments of at least 70 clients.
• High comfort level supporting mobile devices, including smartphones and tablets from both iOS and Android platforms.
• In addition to English, having fluency level language skills in French is essential given the francophone environment of the position's location.
• Ability to prioritize workload balance conflicting demands and willingness to work extended hours in support of time-critical projects.
• A strong customer orientation and proven ability to deal with staff calmly in a high-pressured environment, including the ability to promote and facilitate cooperation within the organization and with clients.
• Good communication and presentation skills — both verbal and written.
• Highest ethical standards.
• Proven ability to work in a team environment.
• Emphasis on follow-through and accountability.
• Reliability and punctuality.
• Willingness and ability to perform under periods of high client service demand and associated work stress.
• An upbeat, positive attitude and willingness to learn and help others.
• Flexibility and being able to adapt to new situations.
Required Competencies:
• Client Understanding and Advising – Makes decisions to meet the needs of the situation by considering all available resources and information and follows through on client inquiries, requests, and addressing problems.
• Learning Orientation – Stays abreast of changes in areas of technical expertise and specialized knowledge as well as what is occurring in other related specialties.
• Broad Business Thinking – Keeps informed on business operations and the relationship of delivered support/services to the business. Provides a business-based rationale for determining the necessity of incremental improvements.
• Analytical Thinking – Gathers and links data.
• Information Systems / Technologies / Product / Services Knowledge – Aware of the primary uses of technology by customers.
• Risk Management – Reduces risk by solving day-to-day problems as they arise and takes action to prevent problems from recurring.
• Service Provider Assessment and Evaluation – Records data on specified vendors' services and products against defined requirements and provides input regarding assessments.
• Knowledge of Institutional and ITS Policies, Processes, procedures and Services – Has a basic understanding of the WBG organization, institutional and ITS policies, processes, services and procedures.
• Lead and Innovate – Initiates changes to work processes to improve efficiency and performance.
• Deliver Results for Clients – Takes full ownership to address client needs.
• Collaborate Within Teams and Across Boundaries – Contributes to wider collaborative efforts.
• Create, Apply and Share Knowledge – Actively promotes knowledge-sharing.
Make Smart Decisions – Analyzes data to support and enable decision-making.
Note:
The selected candidate will be offered a one-year appointment, renewable for an additional one year, at the discretion of the World Bank Group, and subject to a lifetime maximum ET Appointment of two years. If an ET appointment ends before a full year, it is considered as a full year toward the lifetime maximum. Former and current ET staff who have completed all or any portion of their second-year ET appointment are not eligible for future ET appointments.
The World Bank Group values diversity and encourages all qualified candidates who are nationals of World Bank Group member countries to apply, regardless of gender, gender identity, religion, race, ethnicity, sexual orientation, or disability. Sub-Saharan African nationals, Caribbean nationals, and female candidates are strongly encouraged to apply.
TO APPLY CLICK HERE!
***************

Comprehensive Community Based Rehabilitation in Tanzania (CCBRT), Sales Officer |

Deadline: 15th August, 2019 Position:

Sales Officer

Ref: 2019-08

Comprehensive Community Based Rehabilitation in Tanzania (CCBRT) is a locally registered organisation first established in 1994. It is the largest indigenous provider of ophthalmic and rehabilitation services in the country. CCBRT aims to be the leading provider of accessible specialized health services in Africa and serves as healthcare social enterprise and through development programmes the community and the most vulnerable

.

Committed to preventing lifelong disabilities wherever possible, CCBRT is also engaged in extensive maternal and newborn healthcare (MNHC) activities including obstetric fistula repairs and is currently constructing a Maternity and Newborn Hospital.

In line with further expansion of Ophthalmology and Optical services,

CCBRT is looking for dynamic and energetic Sales Officer

The role

As part of the CCBRT Optical Team, you will receive customers, helping customer in selecting frames and dispensing right spectacles for the right person; You provide explanation on different types of frames and lenses available; You prepare sales orders, invoices and deliver to the production unit; You maintain a register for daily orders and special order ( ERP software). You collect cash and create receipts for sales invoices; prepare cash collection report at end of every day, tally cash and handover to finance personnel; You inform customers once their spectacles are ready or reason for not ready on time.
You maintain the showroom inventory and tally stock according to sales; Your prepare sales reports and claims forms for finance and communicate with insurance companies for pre-authorization. You contribute to improvements in your daily work and effective work planning of the team in order to improve operational efficiencies and quality of work.

The candidate

 Diploma or Degree in Sales and Markerting

 2 experience in Sales and Marketing

 Computer literate (Preferably ERP experience)

 High level of initiative and works well in a team environment

 Excellent written and oral communication skills

 Proven excellent customer service skills

If you are interested, please submit your curriculum vitae with 2 references, a full overview of type of cases performed as practitioner, and a cover letter telling us why you believe you are the right person for the role, and why you want to work for CCBRT in particular. We are an equal opportunities employer and encourage people with disabilities to apply. Please send your application via email to:

recruitment.ccbrt@ccbrt.org Please indicate job reference number:

2019-08

|

DEADLINE

FOR APPLICATIONS: 15th August 2019