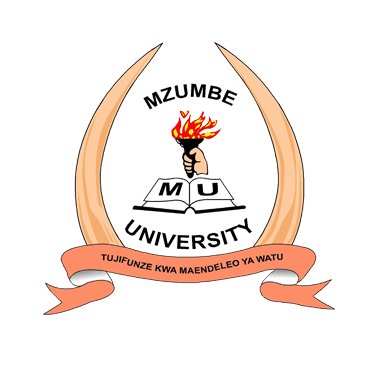 JOB TITLE: PROJECT ASSISTANT, C4YET PROJECT
Mzumbe University is currently seeking a highly motivated individual to join the Crowdfunding for Youth Entrepreneurship in Tanzania (C4YET) Research Team within the School of Business as a Project Assistant. The Project Assistant will be responsible for providing secretarial and administrative duties of all project work to ensure that the goals and objectives are accomplished within the budget, schedule, and scope.
Duties and Responsibilities:

Provides day-to-day management for single- or multi-site research projects. Use project management principles to evaluate project progress and identify risks and problems.
Ensures project adheres to planned timelines and progresses according to project goals.
Drafts and manages project budgets, including tracking expenditures, payment to vendors, and preparation of financial reports; communicate about resource and budget expenditures to Project Coordinator to ensure smooth operation of all aspects of research studies.
Serves as a liaison person to Project Coordinator(s) and Teams to keep them informed of progress, answers inquiries, interacts with investigators and staff within C4YET and collaborating institutions.
Plan or oversee planning of conference calls and in-person meetings.
Reporting:
The C4YET Project Assistant will report to the Project Coordinator.
Qualifications:
Completed Bachelor's degree in Project Management, Entrepreneurship, Accounting, Finance, Economics or related areas.
A Master's degree in accounting and finance, entrepreneurship or related field is strongly preferred.
Published/author of academic research will be an added advantage.
Strong organizational skills.
Ability to self-manage to meet deadlines.
Project management and supervisory experience.
Proficiency with various software packages, including Microsoft Word, Excel, Access, PowerPoint, and other desktop tools.
Experience managing relationships with external partners.
A solid understanding of a research environment including donor funded project.
Able to handle confidential and sensitive information discreetly.
MODE OF APPLICATION
Qualified candidates are invited to submit their application letters accompanied with detailed CV in English to Dr. Nsubili Isaga Mwalukasa at nisaga@mzumbe.ac.tz before 10th June 2019. Contact Address Mzumbe University, P.O.Box 1, Mzumbe, Morogoro.